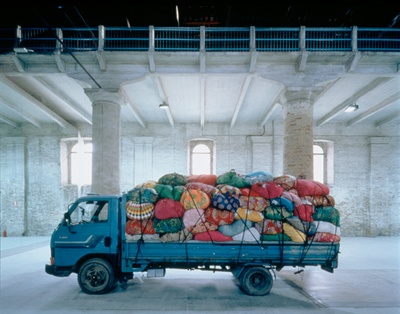 The Monsoon Art Collection is a collection of international contemporary art  established by Peter Simon in 2000 and displayed at the Monsoon Accessorize headquarters. Comprising over 300 works aross the mediums of painting, sculpture, photography, textiles and works on paper and video, the collection is especially known for its holdings of works from Central and South America, Africa and Asia. Resonating with Monsoon's own history of ethical trading with local craftspeople in Asia, Afghanistan and India, many of the works in the collection explore themes of cultural exchange and diversity, identity politics and travel and globalisation. The collection is displayed throughout the Monsoon headquarters in west London and forms an important part of daily life in the building.

Beginning with several iconic works including Kimsooja's Bottari Truck (1997), David Hammons' African American Flag (1990) and Alighiero Boetti's Mappa del Mundo (1988) the collection has grown to include works by artists including Francis Alys, Ghada Amer, Alexandre da Cunha, Geoffrey Farmer, David Hammons, Seydou Keita, Gabriel Kuri, Glenn Ligon, Enrique Metinides, Beatriz Milhazes, Gabriel Orozco, Raghubir Singh, Wolfgang Tillmans, Tsuruko Yamazki and Akram Zaatari.

In 2012 the Collection commissioned its first piece of public art by Alexandre da Cunha – a monumental work consisting of a reclaimed concrete lorry mixer drum on a poured concrete plinth. MIX (2012) is the first in a series of public works which will be commissioned for the site around the developing Monsoon headquarters.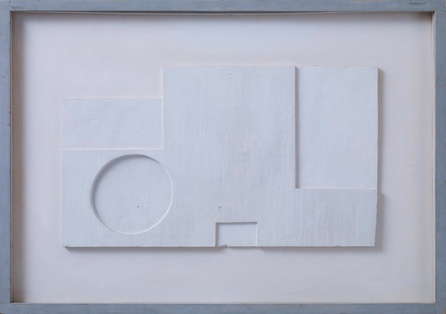 Also presented are seleted works from the Peter Simon Family Collection. This collection, started in the 1990s, includes a significant selection of modern British art including works by Barbara Hepworth, Peter Lanyon, Ben Nicholson, Winifred Nicholson, Alfred Wallis and Christopher Wood alongside other British and international modern and contemporary works.